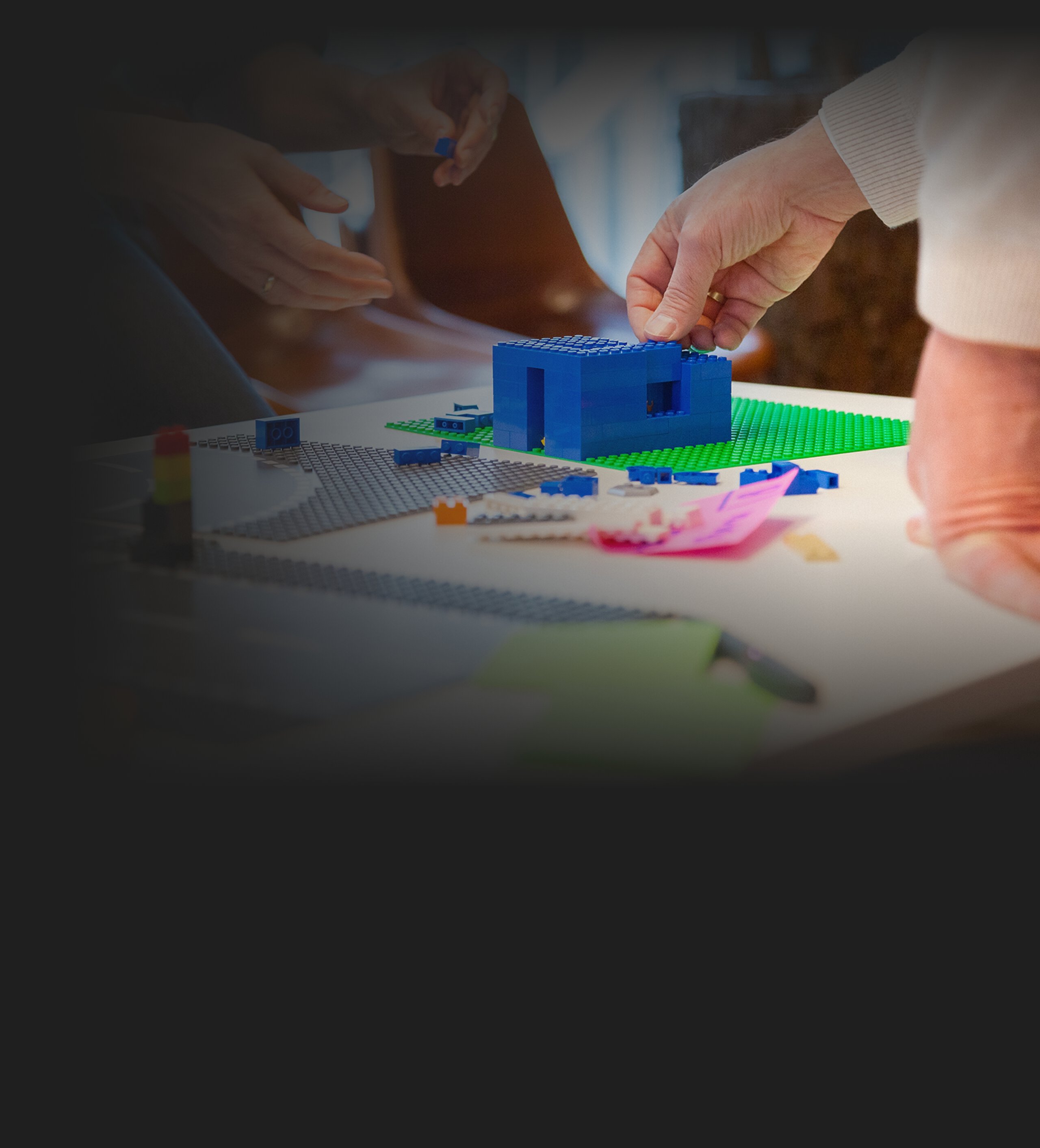 Your
benefits
Enabling you
to thrive
At Miele X, we aim to give you all you need to thrive with us. From a warm welcome to fantastic offices. Tailored learning to flexible working. All in a diverse, inclusive and sociable atmosphere. So we build something great together.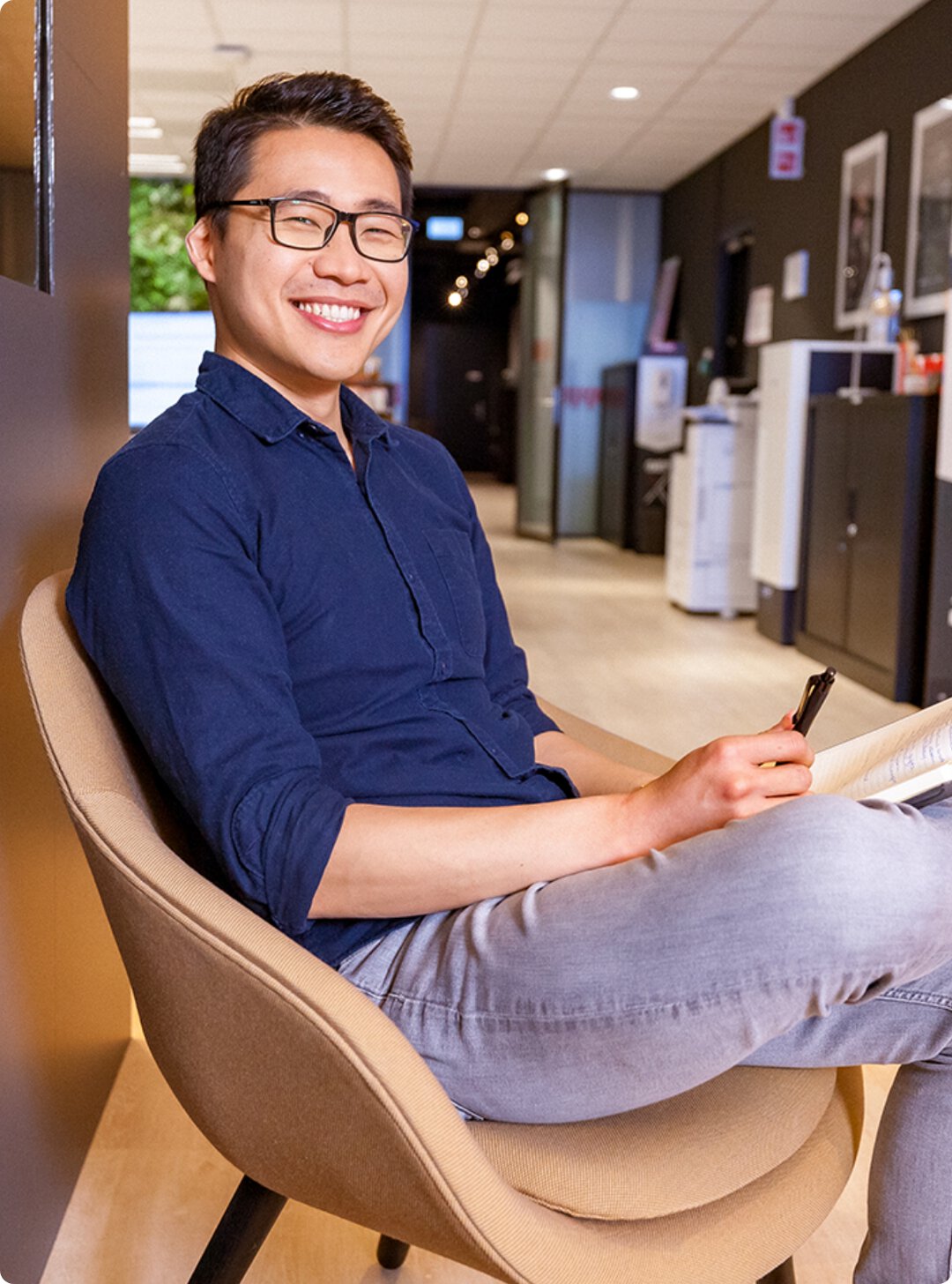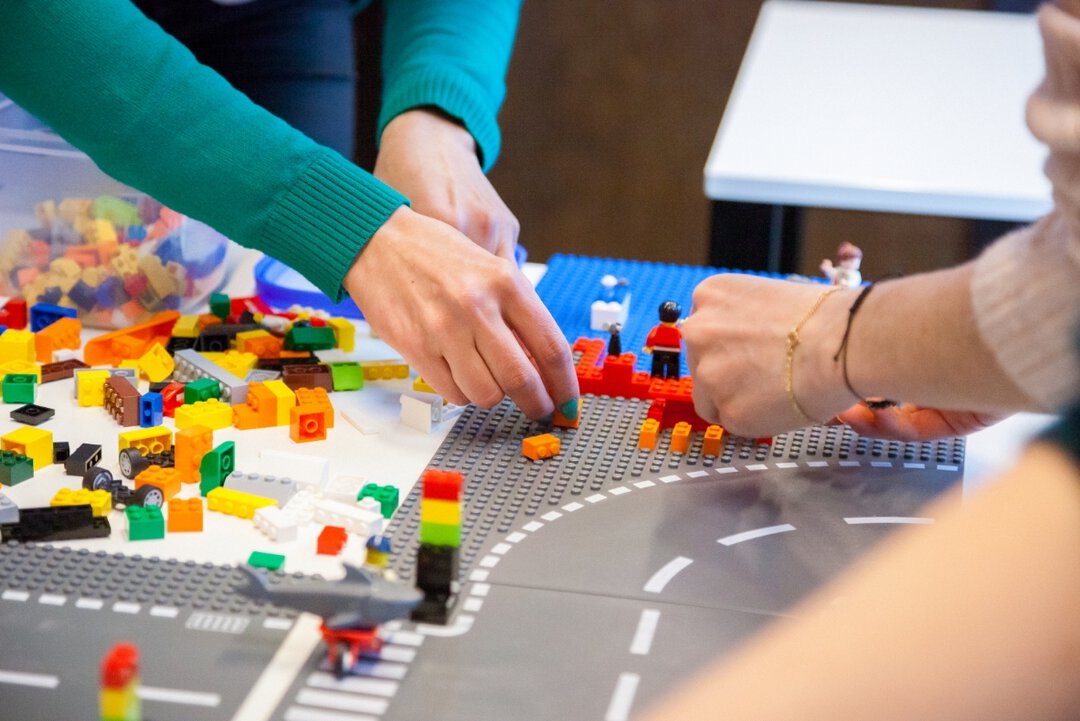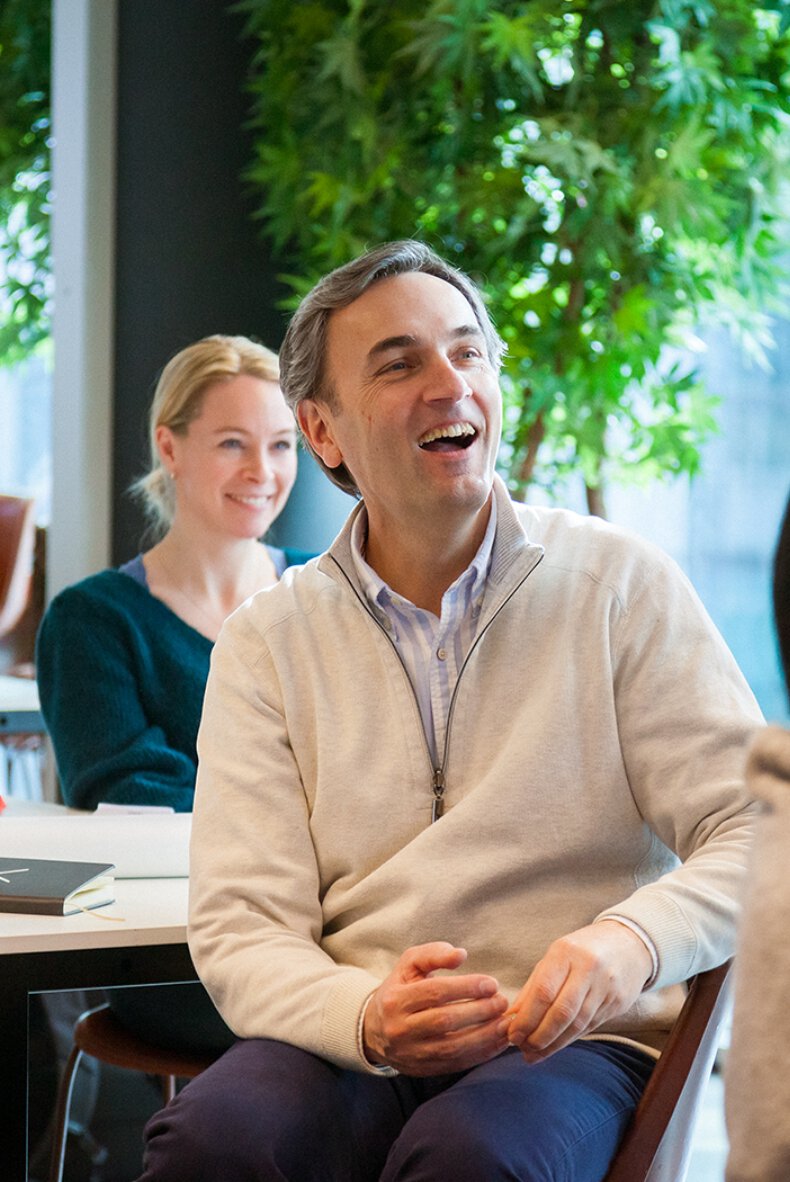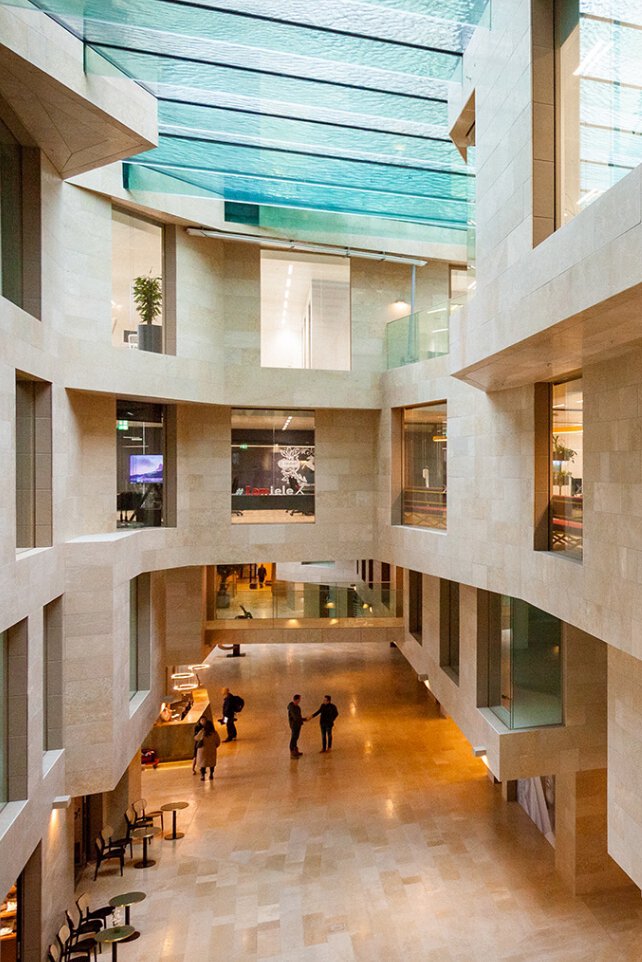 A great start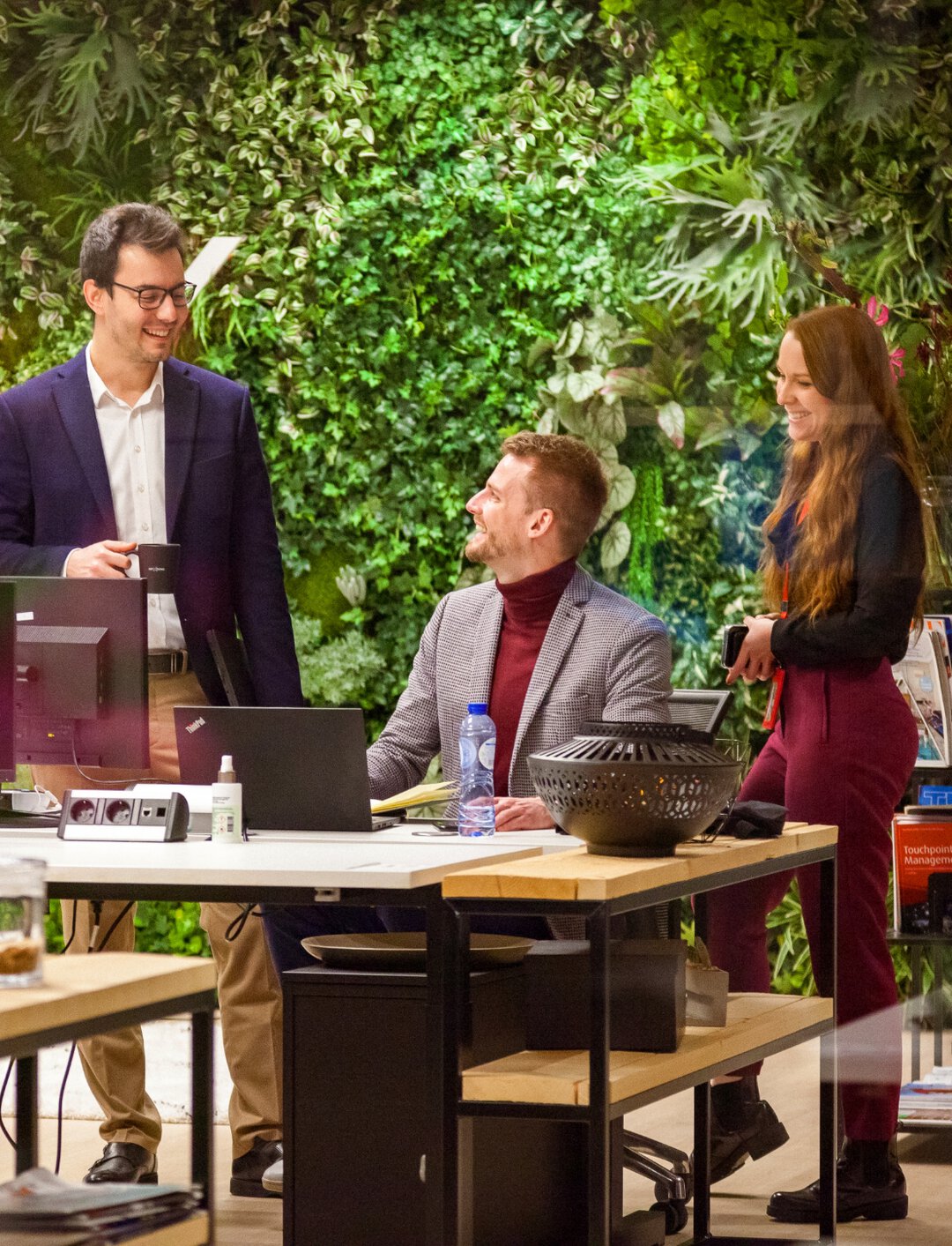 Our structured onboarding's designed to make you feel at home from day one. You'll meet people from different teams. Learn how Miele X and Miele fit together. And have all you need for a warm welcome and a happy, successful start.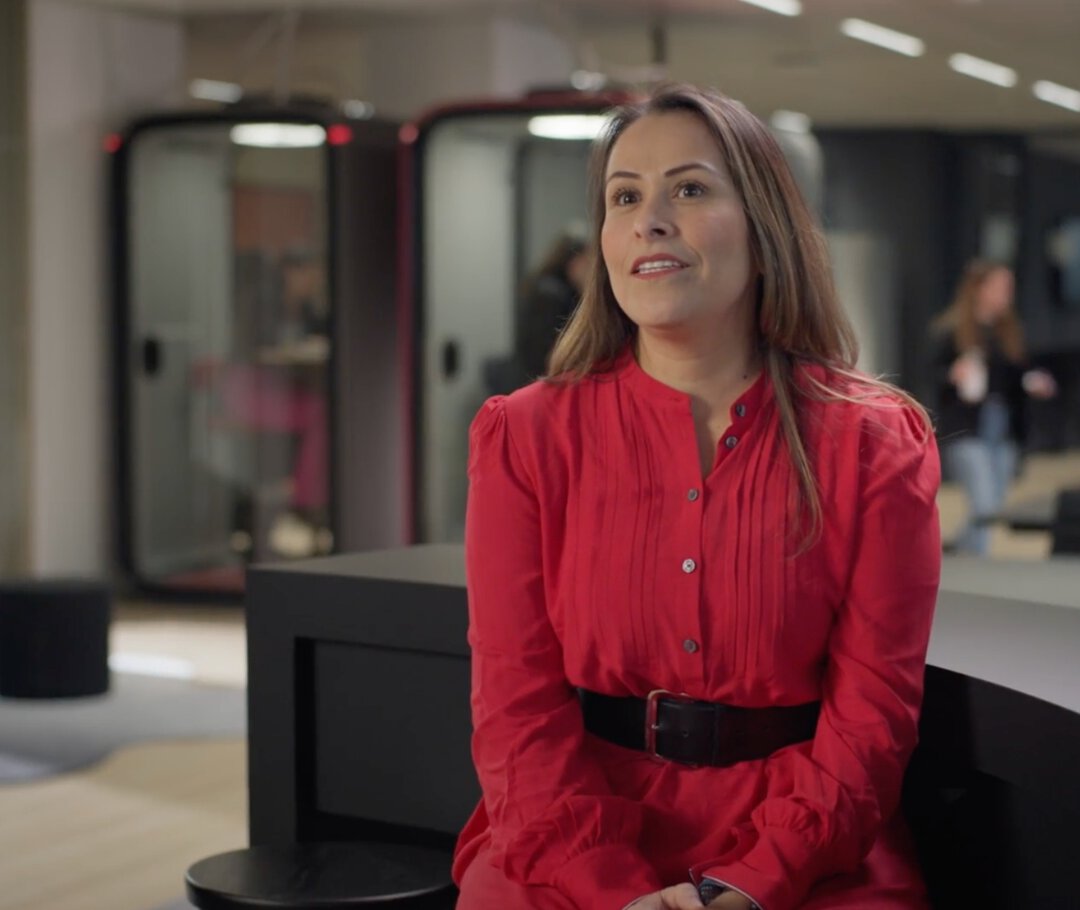 Create. Collaborate. Socialise. Unwind. From high-tech conference rooms, to green workspaces and a kitchen, fully equipped with Miele products – naturally. To our meditation room, ski gondolas, and sleeping pods. Discover a Community Space that's designed to inspire your very best.
fully-equipped kitchen
sleeping
pods
smart technology
sustainable
What I love is our people's passion. We come from different backgrounds and experiences. And we bring our expertise together and share it.
Camila
Head of Data Governance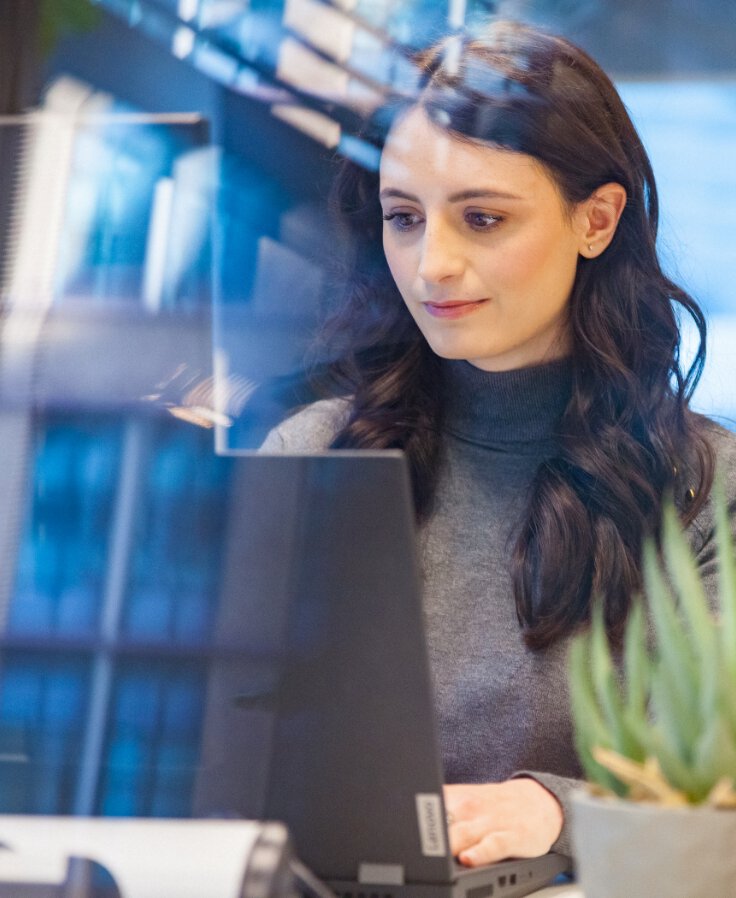 You'll discover a truly international team with diverse backgrounds. Over 40 nationalities. Speaking 90 different languages. With experience of more than 140 companies in 30 industries. All sharing expertise and learning from each other.
150
experts
Rewarding you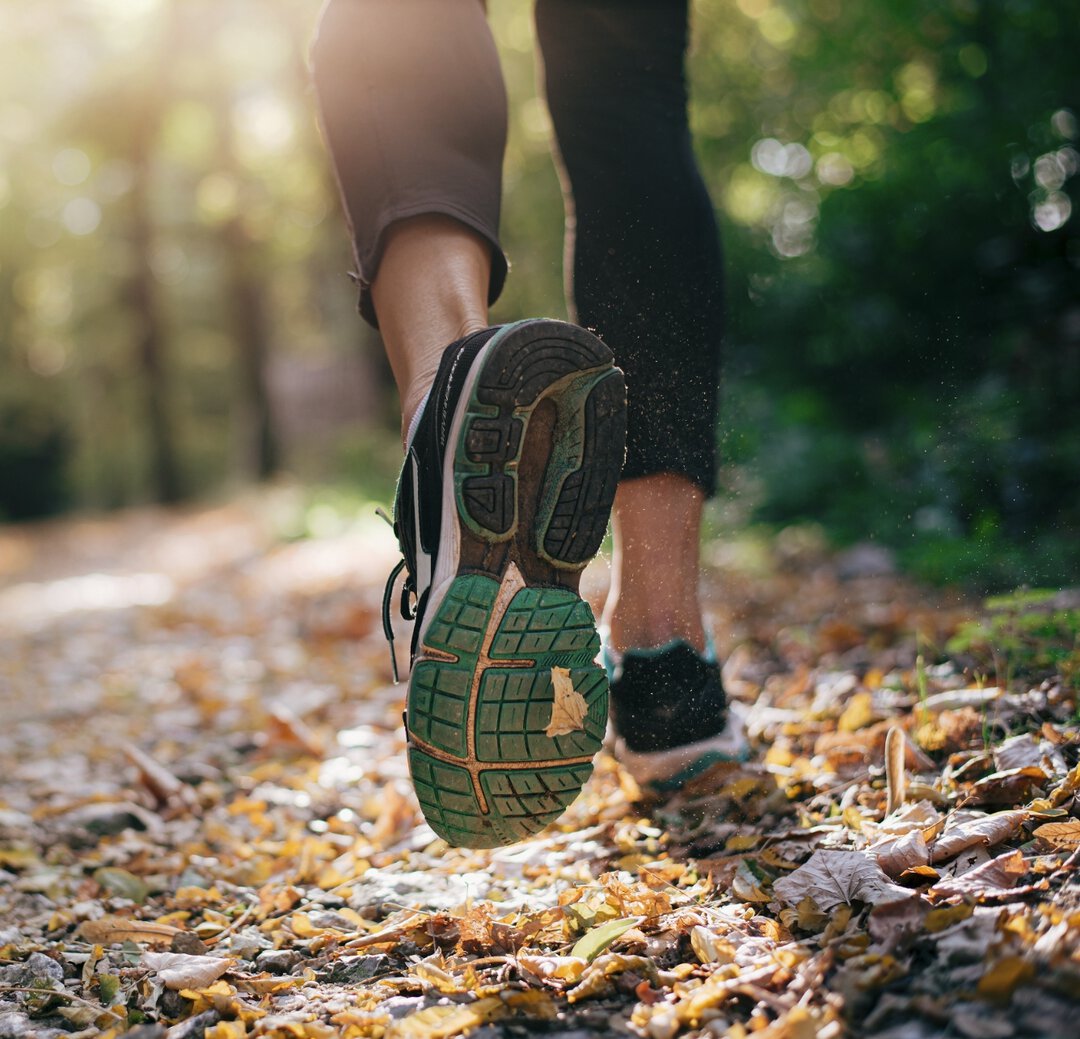 As well as a highly competitive salary, you can look forward to a package that rewards and values your skills and expertise. So, you'll have access to a full range of benefits you'd expect from a major global business.
christmas and performance bonuses
25 days paid annual leave
sports
allowance
NS business
card
swapfiets
bike
pension and retirement plan
(100% covered by
Miele X )
Always growing
There's a very well thought-through development programme. Giving you all you need to grow and thrive at Miele X.
Qichun
Data Visualisation Expert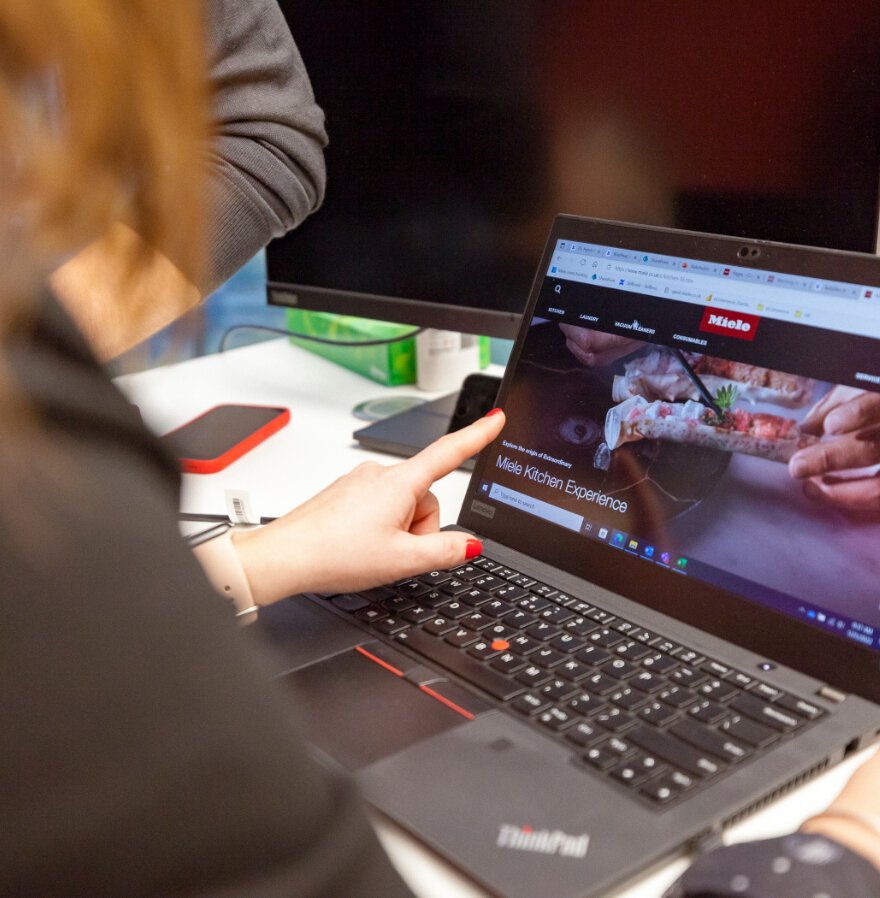 Join us and you'll find daily opportunities to learn new skills. To expand your horizons. And broaden your knowledge. With a personal development plan and your own learning budget. And constant support and encouragement to push yourself further.
Time to
socialise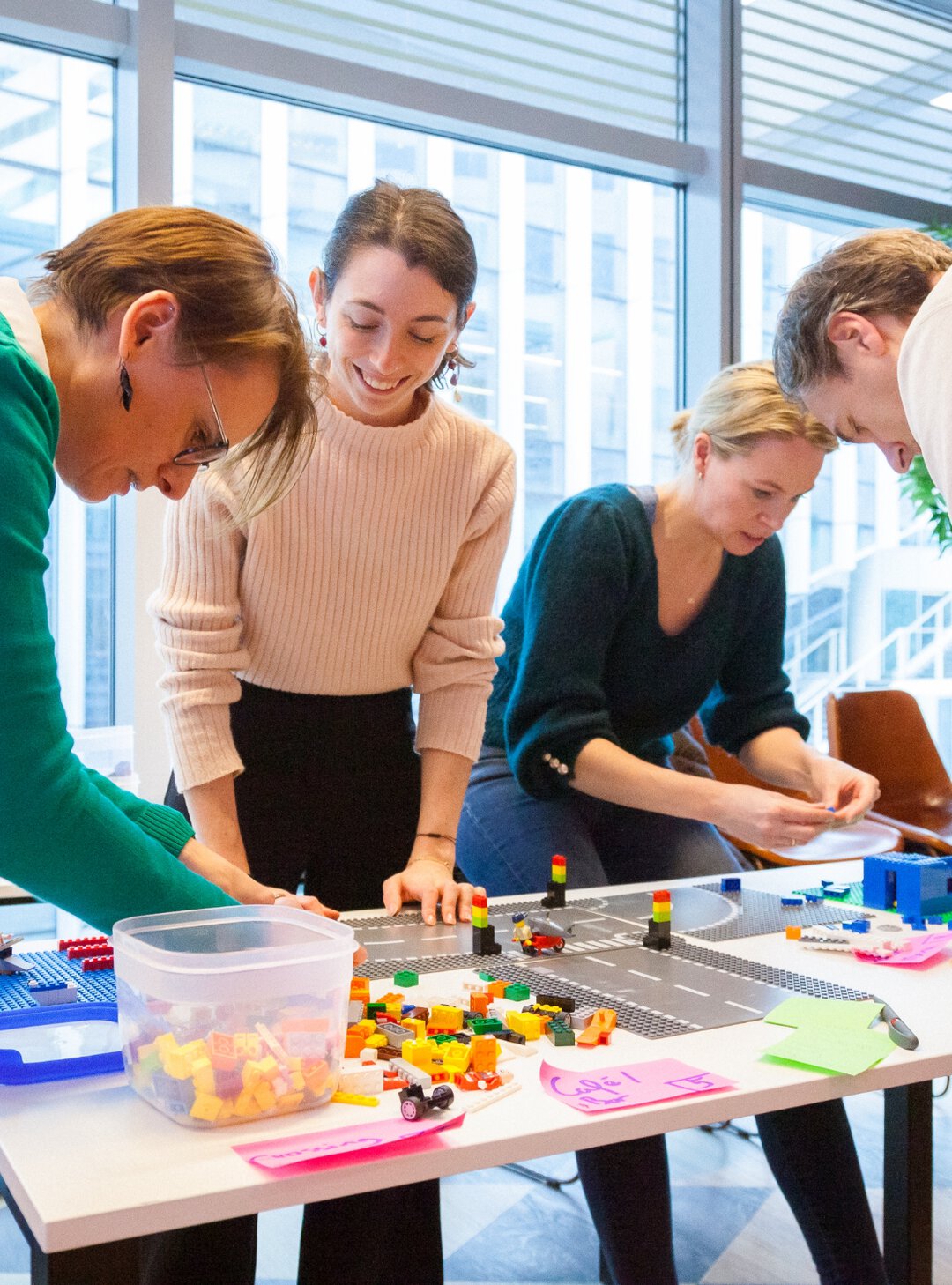 We love to socialise. You'll find team activities and happy hours. Christmas and summer parties. Sports and cultural events. Even coffee blind dates. So, you'll have plenty of opportunities to meet colleagues – remotely or in real life.
team
activities
staff
parties
sports
teams
cultural
events
coffee
meet-ups
Flexibility
at work
What I love is the flexibility. In terms of how I work and the way I work, it's very flexible. And the working environment is designed to support this.
Terri
Head of UX/UI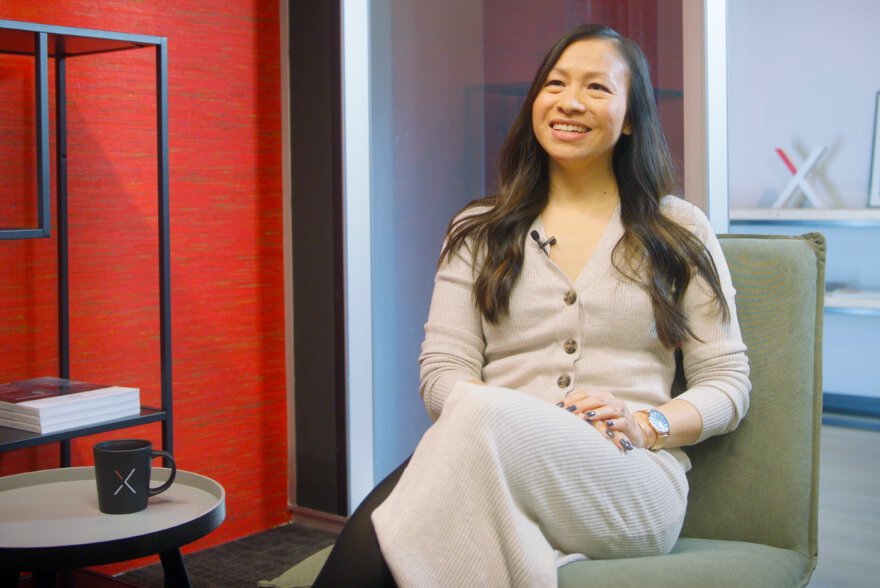 We understand you have a life outside work. So, we'll always try to be adaptable to support your personal commitments. That means offering flexible working, including considering part-time hours and hybrid home/office working.
Valuing
diversity
One thing that makes Miele X special is its inclusiveness. We're all from different backgrounds, countries and areas of expertise. It's inspiring.
Kapil
Senior Product Manager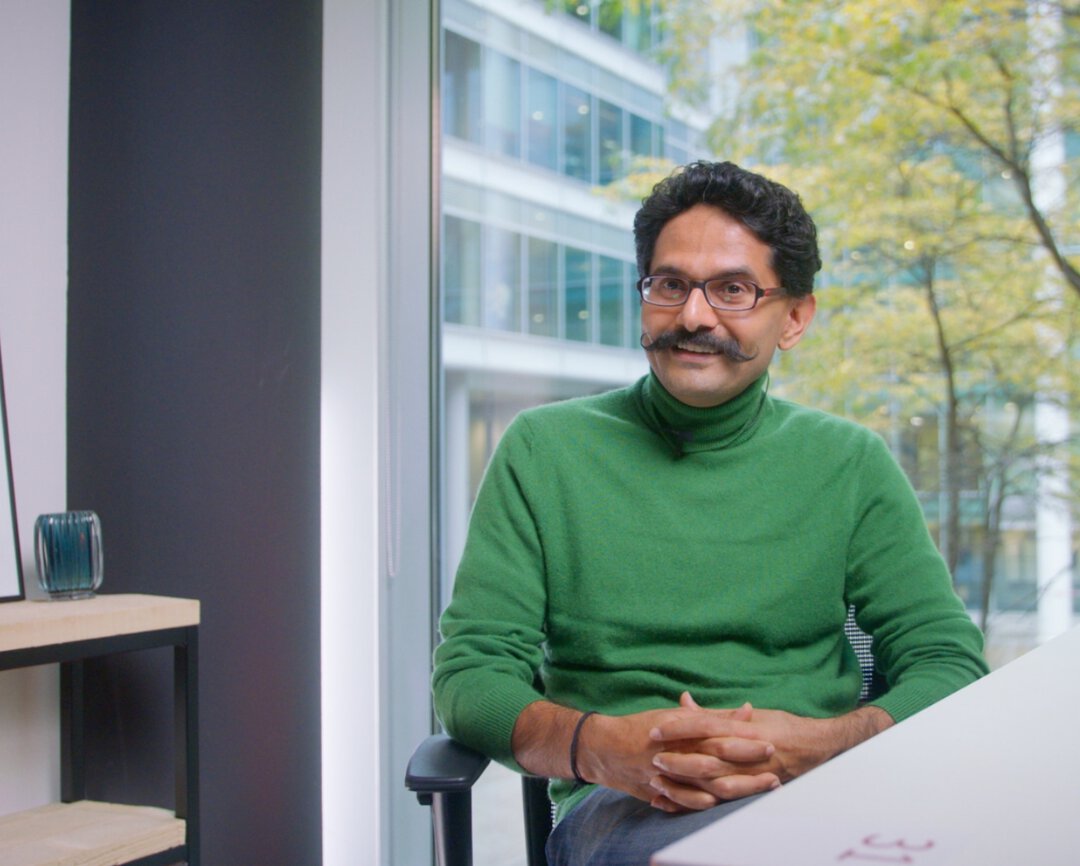 Diversity drives our innovation. With over 40 nationalities and 50% female colleagues, we're proud to promote equality in our day-to-day business. So we encourage different people to join us and create an inclusive environment to help them thrive.